Inspace ARISS SSTV Diploma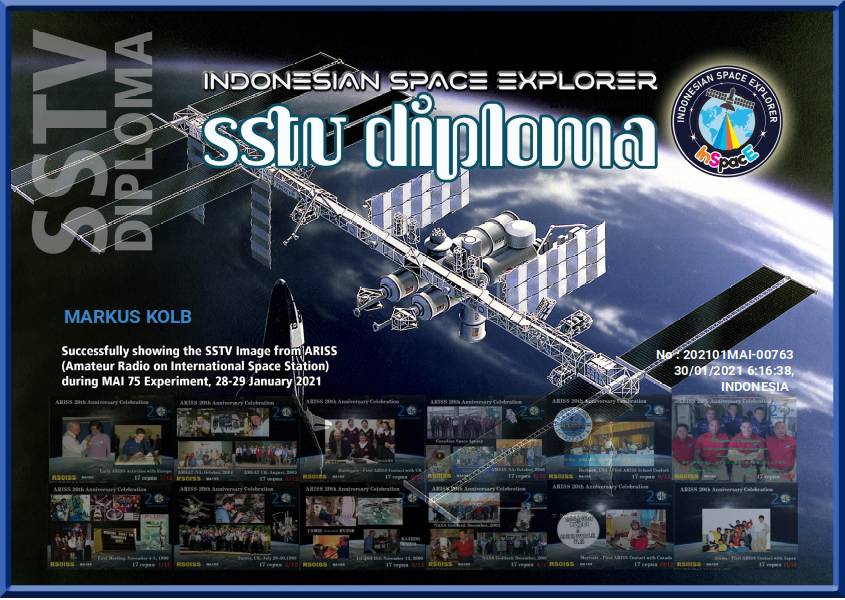 With my SSTV radio activity (see here) I've received an Inspace ARISS SSTV Diploma by the Indonesian Space Explorer Club https://www.inspace.club/ for my receive of the SSTV shot 7/12 on January 28th 2021 by International Space Station station RS0ISS.
Many thanks for the organisation and the provided diploma.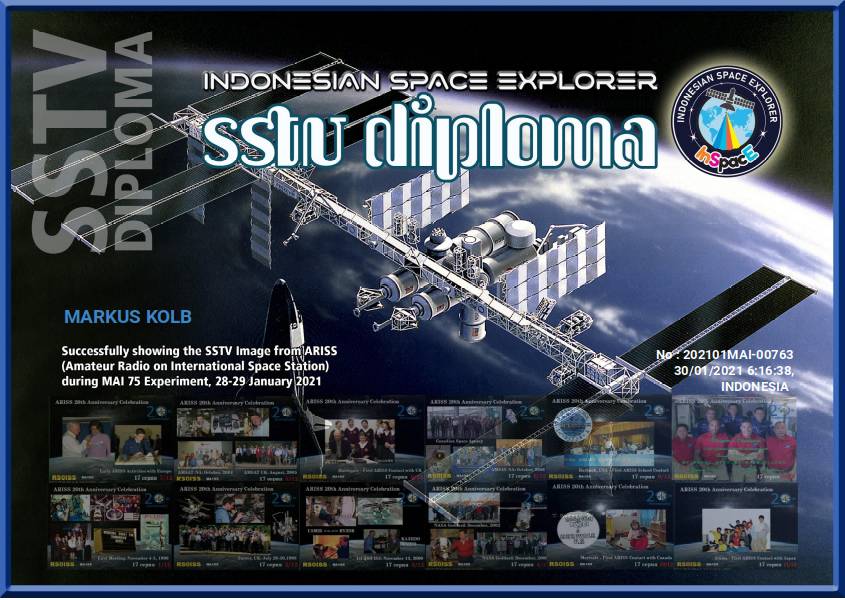 The image on shot 7/12 of the Inter-MAI-75 program in January 2021 shows the Crew in Soyuz T-7 in the year 1982.
Commander Leonid Popov
Third and last spaceflight
Flight Engineer Aleksandr Serebrov
First spaceflight (Orange)
Research Cosmonaut Svetlana Savitskaya
First spaceflight (Top-Down)
Also on board of Soyuz T-7 has been:
Anatoli Berezovoy
Only spaceflight
Valentin Lebedev
Second and last spaceflight
Inter-MAI-75 is the program for Education and Promotion of Space Research.
The diploma shows a graphic of the International Space Station with the retired Space Shuttle. And the 12 SSTV shots of the 20th Anniversary SSTV activity of ARISS in December 2020.